Sony PlayStation 5 – What We Know So Far!
---
---
---
Mike Sanders / 4 years ago
Last Update – September 29th
We plan to regularly update this article with the latest news, rumours and speculation surrounding the release of the PS5. We will note any updates initially via the latest date above. This should help you identify them in the article. Plus, all the latest updates will always be highlighted in bold!
PlayStation 5
As we enter what can politely be called the 'Twilight Years' of the current generation of consoles, it's pretty safe to say that all the contention surrounding the 'console wars' pretty much resulted in a huge win for Sony. Well, at least in terms of sales figures.
Actually, that point is rather debatable as not long after the release of the Xbox One, Microsoft stopped releasing it's sales figures. If you ever needed an indication as to who was winning, however, that was surely it!
So, turning an eye to the next-generation console releases, there will clearly be big expectations on Sony and their PlayStation 5 (PS5). Let us, therefore, take a wander through the news, rumours and speculation to ask – What do we know so far?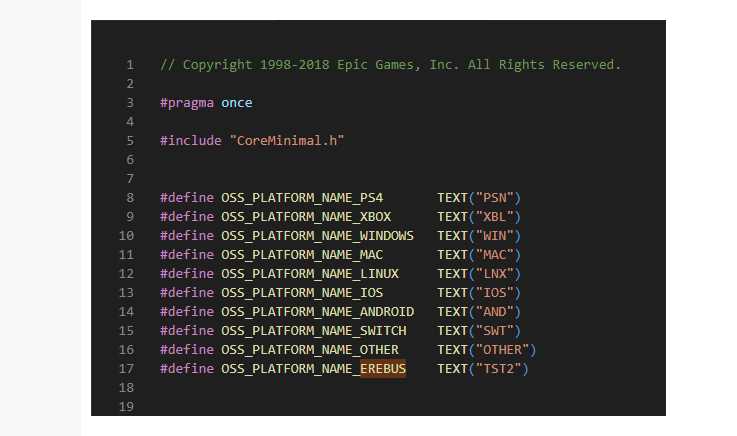 CodeName!
Following a report earlier this year, it seems that a bit of digging into the latest Unreal Engine 4 might have revealed the codename for which the PS5 is currently operating under at Sony.
While the name "Erebus" has been found, it is at best a tenuous link. The last time we checked, this name was currently owned (trademarked) by a Canadian company. So, at best, the naming is entirely unofficial or solely utilised in-house.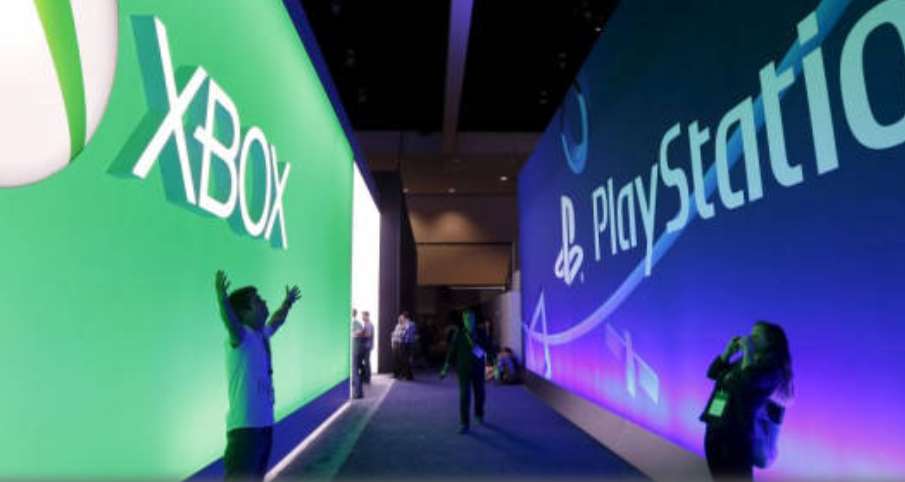 Specification
With reports suggesting that the development of the PS5 APU might be set to start, there is already speculation as to exactly what that will represent. For those of you unfamiliar with the term, an APU is effectively a processor which has an integrated graphics adaptor. It is, essentially, exactly what has been in every major console release since the 5th-generation back in the mid-nineties.
So, what do we know? Well, it's pretty guaranteed that AMD will, again, be providing the power for Sony and their PlayStation console. Rumours are suggesting that an 8-core processor, utilising the Ryzen Zen 2 architecture will be used. This will include a base clock speed of 3.2 GHz and, in terms of graphics, will utilise AMD's 'Vega' platform. This style of platform was used to huge effect with the release of the AMD 2nd-generation Ryzen desktop processors last Summer.
Two Releases? – Update
In a live stream conducted by Japanese tech journalist, Zenji Nishikawa, he has suggested something rather unexpected for the release of the PlayStation 5. Namely, that Sony may be considered both a base version and a 'Pro' alternative for simultaneous release.
The release of a 2nd 'pro' model based on the upcoming PS5 wouldn't necessarily be that unusual. It would, however, be very curious to see Sony release both systems at the same time. It does lead one to speculate as to what difference would be seen between the two.
While we would always suggest that you take rumours such as this with a pinch of salt, Zanji Nishikawa does have a decent track record on having some insider knowledge at Sony. He did, for example, successfully predict the launch of the PS4 Pro. We'll be keeping our eyes on this one!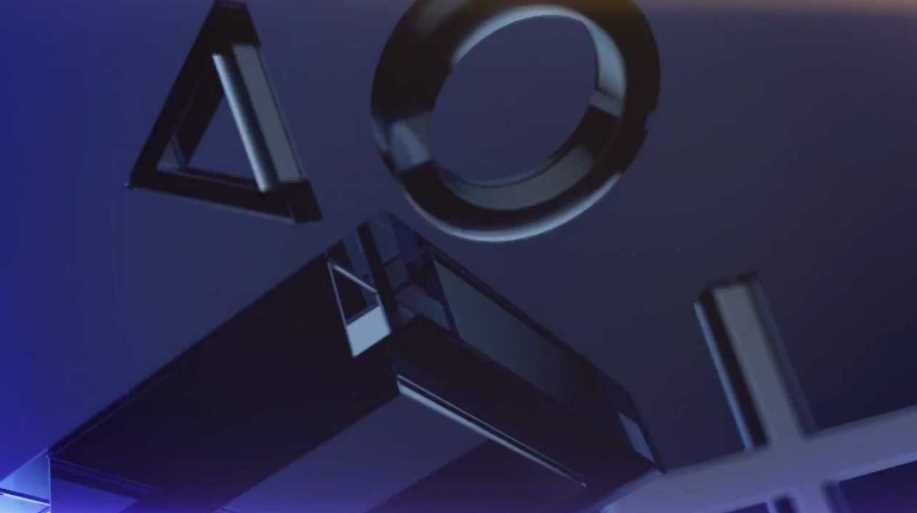 Secret Meetings!
In a report via T3, a person who was reportedly attending a hugely secret 'in-house' meeting surrounding the upcoming console has leaked what they claim to be the most definitive specification to date! In it, they confirm a lot of the currently held rumours that the PS5 will have a "8 core Zen 2, clocked at 3.2Ghz".
With a number of other leaks, this brings a current rumoured specification to the following:
7nm AMD Zen CPU with eight cores and clocked at 3.2Ghz
AMD Navi GPU that is clocked at 1.8GHz
56 compute units and 12.9 teraflops of power
24GB of RAM
Large capacity SSD
At this point, we do take all of this with a pinch of salt. If true though, this would reflect (in console terms) an absolute powerhouse of a system.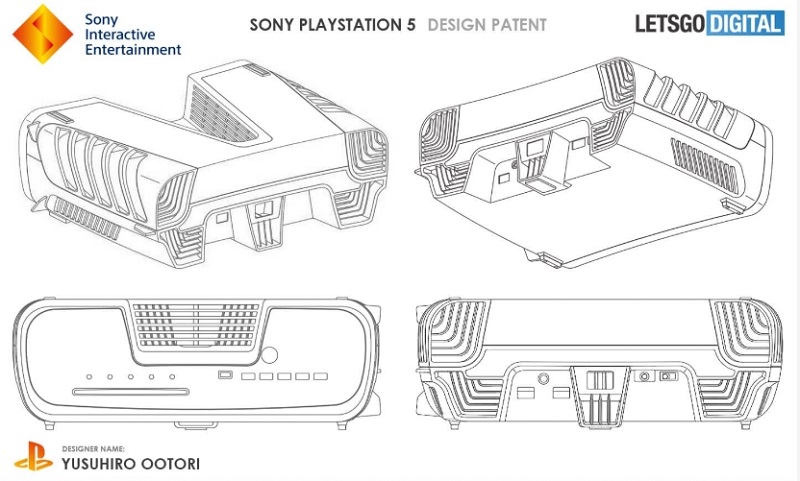 Design – UPDATE!
In a report via TechSpot, an interesting image has emerged from Sony that may potentially show a surprisingly stark change in design for the upcoming PS5 console. The image below was registered by Sony on August 13th (2018). While it is not specifically tied to the PlayStation 5, it does look interesting. Perhaps most notable in the design is the (at least 5) front-facing USB ports.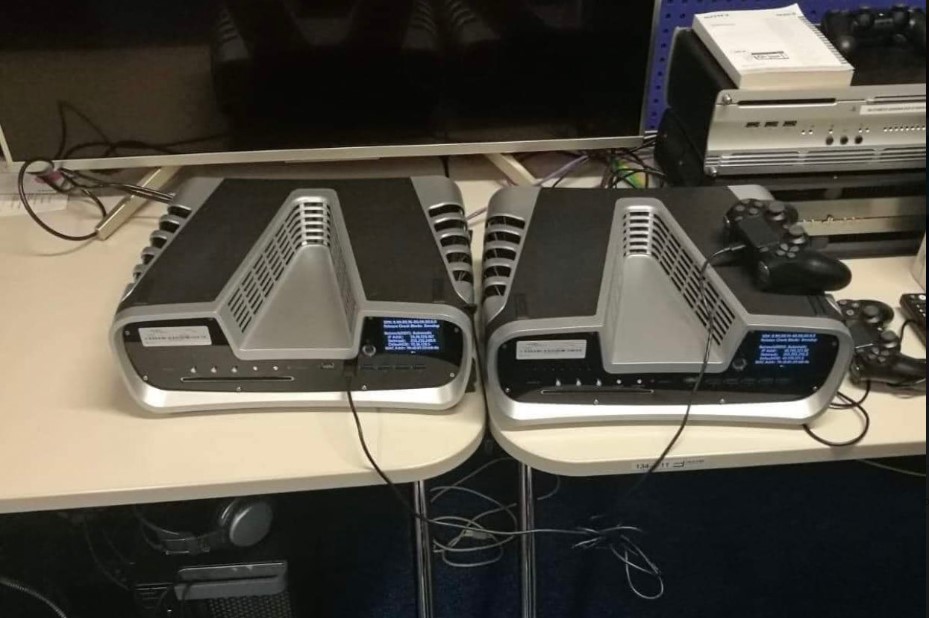 Following the leak of an image (December 2019), however, it would appear that the patent application was indeed legitimate. There is though, further information surrounding why this design may have been chosen. The biggest theory is that the unusual angled design has been made to allow multiple systems to be stacked. Specifically so that developers can run a lot of simulatanious stress tests. You can check out more about this via the link here!
Hardware & Support!
In a report via WCCFTech, Marco Barrettara who is a developer for Ubisoft has confirmed that indications suggest that the strong specification will be a notable factor. Specifically as it may help companies produce better games for the system. Namely that more power means that less effort is required in optimisation. Particularly as games move towards a more realistic graphical style.
Realistic art styles have the most to gain from pushing the envelope on the tech side. Without a doubt. On the other hand, though, there are ways that other art styles and workflows can benefit indirectly. Games with flat colour/material styles will still look better with nicer lighting. Further draw distances, that type of thing.

There's also the indirect benefit of not having to optimise your game as much if your target console has better specs. If you're a small indie team (the majority of whom end up going with a nonrealistic art style), you may not have enough manpower to optimise all of the art in your game to the level it needs to be to perform on consoles. Having more powerful hardware could help mitigate that.
CPU & GPU Design
In terms of the way the GPU and CPU will work together, he went on to add:
When it comes to pure art budget, CPU power isn't a huge bottleneck we think about a lot. There are, of course, some things that affect art which are on the CPU. But by and large, the GPU does all of the heavy lifting. From what we've seen so far, the clock speed of a Navi-equivalent GPU won't be a massive amount faster than existing console hardware. But even a difference of, say, 10% to 15% in GPU compute power could mean a lot of smaller improvements across the board that lead to better-looking games.

It would bring the console much closer to the heftier PCs we actually use to develop on. Or the high-end gaming PCs that are reserved for gamers who invest thousands of dollars in their hobby. We'll be able to draw more geometry on the screen, have more complex materials, more VFX and particles on the screens. All kinds of things.

On a similar note, having more VRAM would be great for artists, as well. All of the textures we create for games are authored at very high resolutions. But they're often streamed in at lower resolutions in-game based on the available memory of the console.
Ray Tracing & Resolution
In a report via GamesRadar, Mark Cerny (a name you'll likely see a lot throughout this article) has dropped a pretty huge indication that the PS5 will be capable of 8k resolution.
This is perhaps one of the wildest 'suggestions' thrown out there to date. I mean, we don't have exact figures. We would, however, easily estimate that less than 1% of consumers own anything with 8k as a potential resolution output. The market is still adjusting to 4k after all!
There is, however, more! He has also given a very strong indication that the console will be capable of ray tracing graphics. This is, of course, at the time of writing a realm exclusive to the Nvidia graphics cards and, as above, this isn't going to have Nvidia inside. It's not even confirmed (nor indeed likely) that AMD's summer desktop launch will have ray tracing included as standard.
Anyway, you look at it, however, at the very least this would reflect the first time that this has been done on a home console and is certainly if nothing else, intriguing.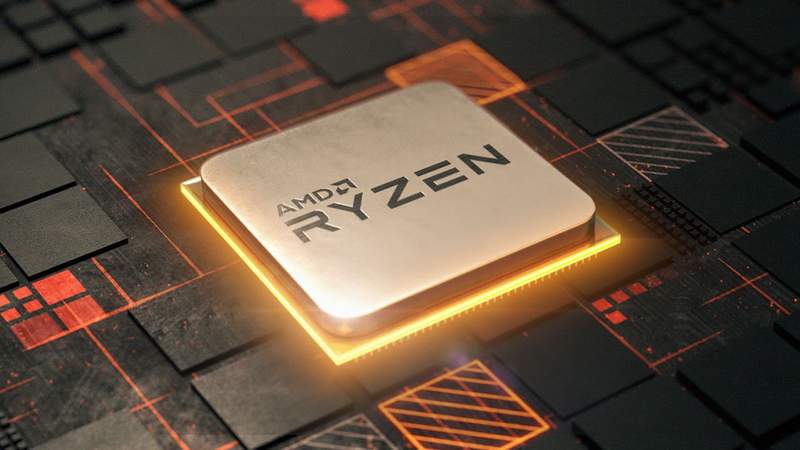 How Powerful Will it be?
In terms of comparative performance against the PS4, the PS5 will represent a significant step-up. While the PS4 was undoubtedly a good console, the AMD Jaguar architecture used was already dated before the console was even released. Ryzen is hardly something new either. Comparatively, however, it's much fresher to the market. Something that consoles rarely achieve.
Nothing has been confirmed in terms of performance. That being said an industry analyst recently suggested that Sony may be aiming for 4K gaming as standard. They even went as far as to predict that the system would operate on 240 frames per second! This, if true, would be pretty impressive even by desktop PC standards!
Mark Cerny, the key designer of the PS5 has, however, dropped a pretty huge hint via wired that the system will not merely be an 'upgrade'. The new console will represent a pretty significant boost in performance.
Performance VS PC
Twitter user Komachi is a well-known source for leaks surrounding Sony's consoles and in his most recent post, he has given an indication as to the GPU performance of the system.
Oberon A0.
Gen2 : GFXCLK = 2.000GHz
Gen1 : GFXCLK = 0.911Ghz
Gen0 : GFXCLK = 0.800Ghz.

— 比屋定さんの戯れ言@Komachi (@KOMACHI_ENSAKA) August 12, 2019
The leak suggests that the graphics APU to the system may have a 2Ghz clock speed. In console terms, this is blisteringly fast but does suggest that in comparative terms, PCs (particularly those with a Nvidia 2080 graphics card or above) will still have the overall performance advantage.
Now, it isn't always fair to compare consoles to PCs. Why? Well, the latter will (nearly always) have an advantage as it can be based on the most recent technology whereas consoles pretty much have a set specification determined 1-2 years prior to the release. What we can, however, determine is that the PS5 will likely be faster than a lot of gaming PCs when it is released. Albeit, it will not exceed their performance either!
Benchmarks
While the exact performance of the PlayStation 5 is still entirely up for speculation, there has been a surprising development! In a report via T3, benchmarks of the system have reportedly been leaked. While they don't go into specifics on the system, they are based on the 'Gonzalo' processor design and act as a direct comparison to the PS4.
The 'scoring' performed by the unnamed benchmark tool showed the PlayStation 5 scoring '20000 up'. This, in comparison, is nearly 4 times the score reportedly achieved by the PS4.
While there is, of course, no way to confirm if this is true, there are more than a few PlayStation 5 devkits floating around at the moment. As such, benchmarks were bound to 'leak' sooner or later. It does, however, if nothing else back up that in comparative terms, this is going to be a monster of a machine!

Insider Knowledge
In a report via T3, 3D Realms head Frederik Schreiber clearly knows something about the PlayStation 5 that many others don't. It is, of course, hardly unusual that game developers have already been given an idea as to what level of performance they can expect. This is, of course, so that can start planning games to release on the system which utilises its full potential.
With each generation of platforms, the development environment has come closer to PC standards, which benefits all developers. We expect the next generation of consoles to be easier to develop for. Alongside a much needed overall boost in performance.

The current generation is already fast. But GPU, Memory and CPU technology have come a long way since the current generation of consoles was introduced. Which will hopefully give us a lot of new opportunities with the next generation."
He did, in addition, also fire some shots at the upcoming Google Stadia release. Put simply, he said that by the time the next PS5 releases, in technology terms, it'll 'blow it out of the water'. Quite the claim, but what does it mean?
Given that the Stadia is expected to have 10.7 Tflops of power, this is quite a claim. Particular given that, at best, the current Xbox One X only has around 6. As such, could we expect figures in excess of 14 Tflops for the PlayStation 5?… It would certainly seem to fall within that remit.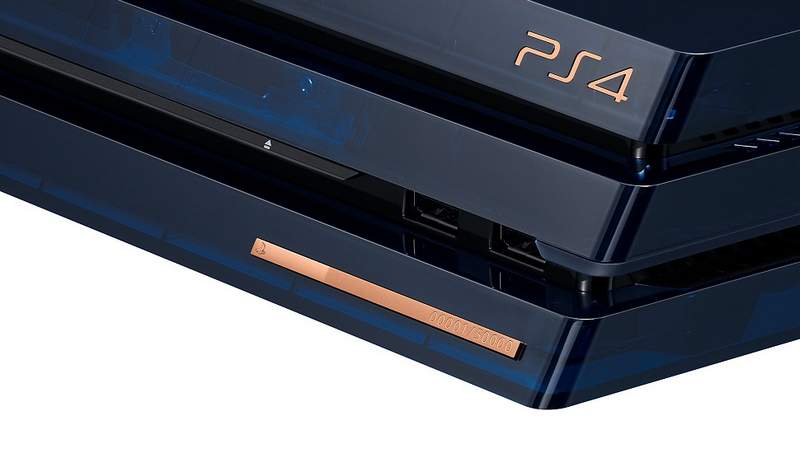 Backwards Compatibility
Sadly, since the PlayStation 2, Sony has always seen more than a little reluctant to make their consoles backwards compatible. Strictly speaking, the earliest PS3 releases were capable of playing PS2 games. For reasons largely thought to be performance-based, however, Sony essentially 'locked' this tech out following an update. The PS2 emulation was then removed entirely from later releases.
Following the release of a patent application, however, it seems that, at the very least, Sony may be considering bringing backwards compatibility to the PlayStation 5. This is, admittedly, entirely based on an image. The image, however, does appear to represent a concept of upscaling graphics. This would largely only make sense if the system was going to run older format games.
In an update via GamesRader, Mark Cerny, who is said to essentially be the 'developing liaison' of the new system has all-but-confirmed, that the new system will have backwards compatibility. If you're wondering what that job title means, he's essentially the 'middle-man' between the systems architecture and game developers. In other words, if anyone would know about such things, it would be him!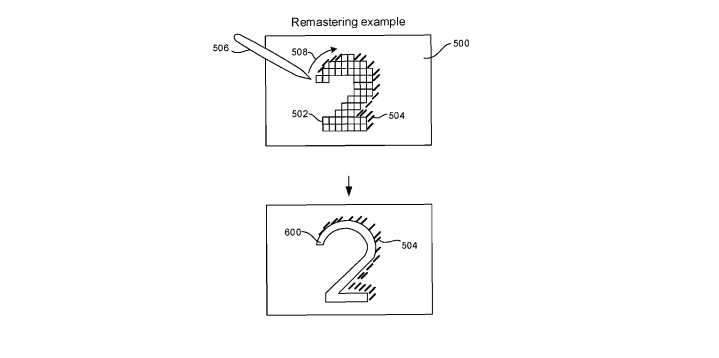 PS:VR
Although nothing specific has been confirmed. Rumours suggest that given the huge success of the PS:VR headset on the PS4, Sony will be very much looking to push this technology further. Specifically with their PlayStation 5 console. In a report via T3, Sony has reportedly issued a patent for a new headset design. One that will include eye-tracking technology which does seem to represent the 'immediate future' of VRs evolution.
Coming from the source of bounty that is Mark Cerny. He has confirmed that the PS:VR will be compatible with the upcoming console release.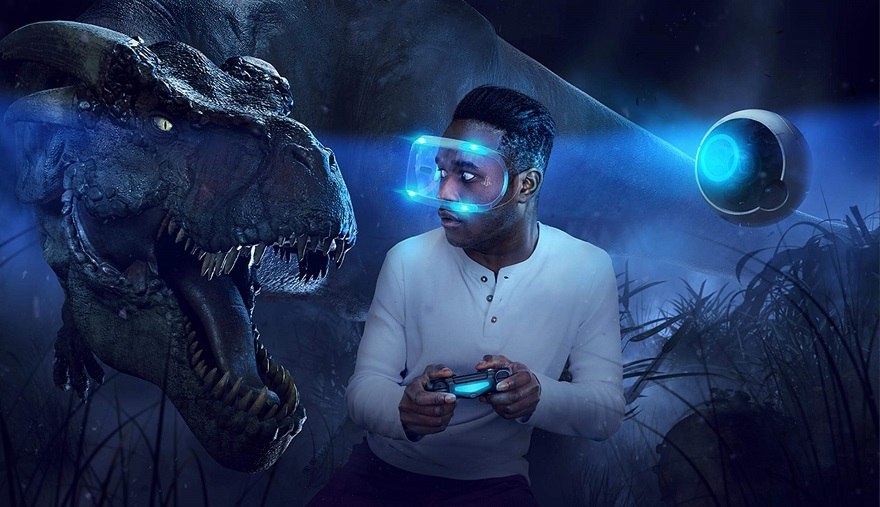 Virtual Reality
In a report via TechSpot, Sony is reportedly working on a brand new version of their PS:VR headset. Specifically designed for the Playstation 5 console. One of the main key features of the release is that it will reportedly make the big step to going completely wireless.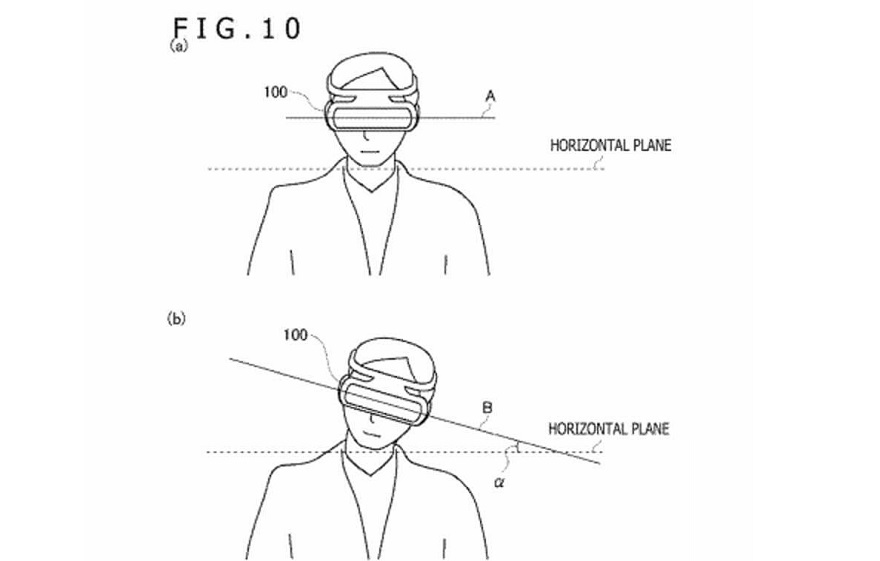 The headset will reportedly use foveated rendering. This, in it's simplest terms, means that only the objects being 'focused' on will be rendered in high definition. This will, by proxy, mean that it should be able to produce higher-level graphics while keeping performance at a good level.
Sony has confirmed that the original PS:VR headset will still be compatible. This newer version, however, could solve one of the biggest grumbles about headsets. Namely, all those damn cables!
Storage!
In a report via Wired, it has been confirmed that rather than relying on traditional hard drives, the PS5 will make the 'upgrade' to a solid state drive. At the time of writing, no specifics have been given. Pretty large capacity drives have, however, been hinted at. Such a release would more than tie into the 'download' aspect of the system.
There is, of course, another added bonus. Namely that a solid state drive will be capable of running games much quicker. Well… massively faster actually. Particularly if the entire game is located on the storage device.
Sales & Price
While a formal release date is still not known, Ace Research Institute Analyst Hideki Yasuda has started the ball rolling with some pretty heavy predictions. In a report via Twinfinite, he has already predicted that by March 2022, the PS5 will have sold 21 million units.
This prediction is based on a $499 price tag. A number which does seem largely consistent with what we have heard so far. This is, however you look at it though, a pretty significant amount. Particularly for what is expected to be within the first 18 months of the console's release. To put this into context, it represents about 30% of what the PS4 has managed in 5 years.
If history has taught us anything though, it's that Sony can do it. Particularly if Microsoft (again) drops the ball with their own release. It is, however, surprising to see such a solid prediction without the console even formally announced yet.
Sony's official video comparing performance of PS4 Pro vs next-gen PlayStation pic.twitter.com/2eUROxKFLq

— Takashi Mochizuki (@mochi_wsj) 21 May 2019
Power & Price – Update
The PlayStation 5 is certainly not expected to cost less than the PS4. At least, not at the cash register. There is some good news, however, in terms of overall running costs. Sony has confirmed that thanks to better (and more power-efficient) technology, the PS5 will be capable of running at much-lower requirements.
"At SIE, we have made substantial commitments and efforts to reduce the power consumption of the PS4. By utilising efficient technologies such as System-on-a-Chip architecture integrating a high-performance graphics processor, die shrink, power scaling, as well as energy-saving modes such as Suspend-to-RAM.

For context, we estimate the carbon emissions we have avoided to date already amount to almost 16 million metric tons, increasing to 29 million metric tons over the course of the next 10 years (which equals the CO2 emissions for the nation of Denmark in 2017).

I am also very pleased to announce the next-generation PlayStation console will include the possibility to suspend gameplay. With a much lower power consumption than PS4. Which we estimate can be achieved at around 0.5 W.

If just one million users enable this feature, it would save equivalent to the average electricity use of 1,000 US homes."
The lower power requirement may be a spin-off of the move to the (primarily) Ryzen/Vega based APU, but what does this mean to us consumers? Well, the advantage will be seen when the electricity bill arrives. With the PS5 capable of running on less power, it will translate into lower electricity bill. If you, therefore, use your console a lot (particularly in standby mode) it could make some significant improvements to your charges. That is, at least, the theory. Without figures provided yet, we'll update you as soon as we hear anything.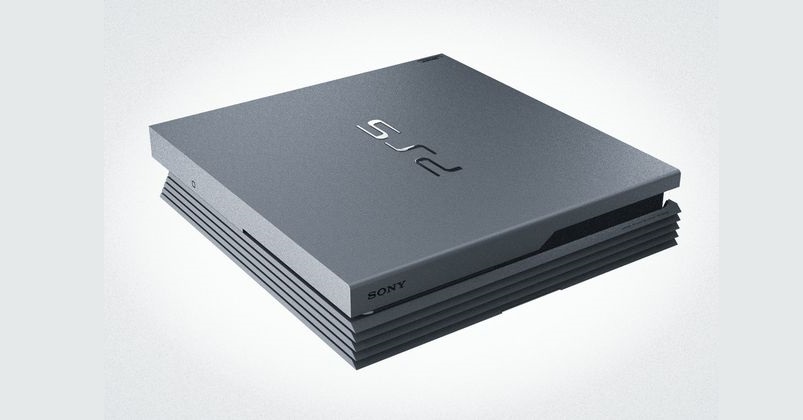 US Trade Tariff To Cause Price Hikes? – UPDATE
In a report via Engadget, Sony has warned that if a trade tariff war between American and China erupts, it may result in a significant boost in the price of the PlayStation 5.
Last May, America increased the tariff for Chinese imports on various products to 25%. Further plans to increase this on more items, however, would potentially include the PS5. If this was to happen, Sony has said that it's unlikely that they could absorb the cost. At least, not into the planned release price. As such, it would have to be passed onto consumers.
Put simply, this would likely result in a minimum retail price in the US of $600. Probably a lot more than many would like or, on a more basic level, could afford! Hopefully, this will not happen and Sony will, of course, look to find ways to get around this if it does. It might, however, mean that the system will (based on expectations) be a lot more expensive than initially planned.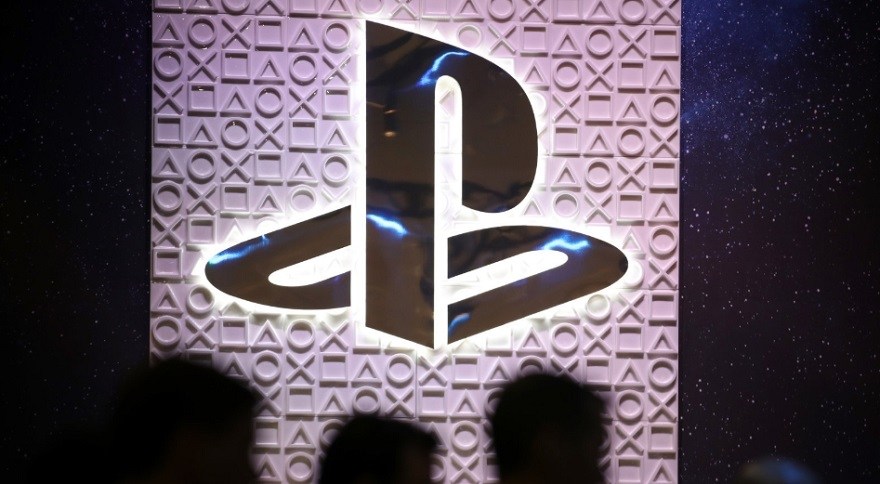 PS Plus Premium?
There have recently been suggestions that Sony may be looking to introduce a new level of PS Plus membership. This would be set to coincide directly with the release of the PS5 console. This is most probably something to do with the recent indication that Microsoft was planning on releasing a new subscription bundle. Specifically, to promote their (reportedly planned) disk-less Xbox One console.
In so far as we can tell, however, this just entirely rumours. There is absolutely nothing to back it up. Unless Sony went disk-less as well, there isn't even really much to suggest why such a 'higher-tier' platform would even be necessary. In terms of reliability, this one goes into the 'dubious' pile.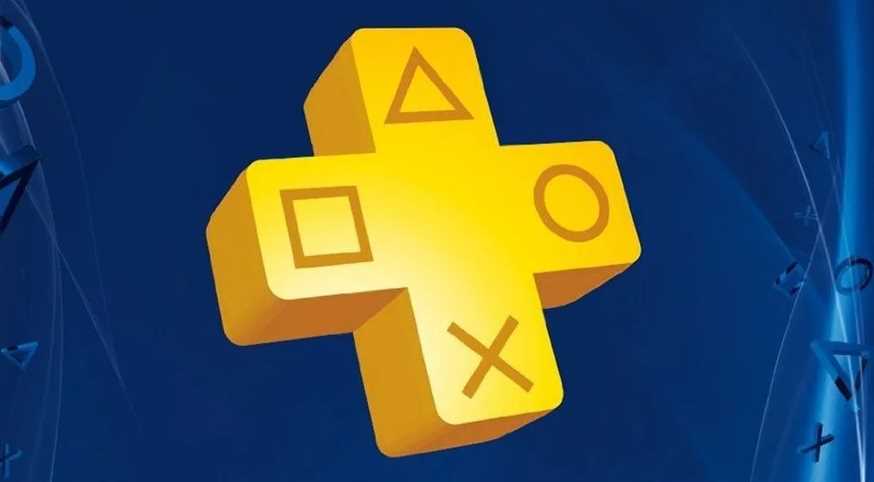 Audio Improvements
In terms of audio output, consoles haven't improved much between this and the last generation. In a report via Wired, however, Mark Cerny has said that we can expect from big improvements from the PS5. This, coming via a brand new custom designed 3D audio chip.
"It's been a little bit of a frustration that audio did not change too much between PS3 & PS4. With the next console the dream is to show how dramatically different the audio experience can be when we apply significant amounts of hardware horsepower to it." – Mark Cerny
When Will it be Released?
Ok, so I guess at this point we're coming to the biggest question surrounding the PlayStation 5. Well, I'm sorry to disappoint, but at the time of writing there are absolutely no firm indications as to when the PlayStation 5 will come out. What we can say, with pretty much absolute certainty, is that it will not be released in 2019. Well, unless Sony really wants to shock the world!
This is a fact that has been backed by Mark Cerny. A man who is essentially spearheading the liaison between Sony and game developers.
Based on the general market span of their consoles to date and, of course, the above, everything seems to indicate that the Sony PS5 will release towards the end of 2020. This is entirely our own opinion. It is, however, one that is being shared by more than a few industry insiders!!
Sooner Than We Thought?
In a report via T3, however, updates surrounding the release suggest that the PS5 might be coming sooner than we thought! Well, sort of!
Sourcing an industry insider, the specification of the PS5 is still more than a little flexible. The release will (apparently) occur in either March 2020 or November 2020. The former does, however, seem more than a little unlikely.
Sony:
-No next-gen PlayStation launch over next 12 months
-PS Now has been ave. 40% annual growth since launch, now 700,000 users
-Much of Y31.1 billion (difference between past fy op vs this fy op outlook) to be invested to develop next PlayStation console

— Takashi Mochizuki (@mochi_wsj) April 26, 2019
A fresh report via T3 has strongly poured cold water over the March release. Industry insiders at a highly reputable news source have claimed that the PS5 will not be announced within at least the next 2 months. As such, it makes the November 2020 date appear far more likely.
This does, however, entirely fall in line with our own expectations. A release in early 2020 seemed more than a little unlikely. If, for no other reason, than that it's a long way from Christmas and by proxy, such dates are often not ideal.
So, for the time being, we still think a Q4 2020 release seems the most likely option.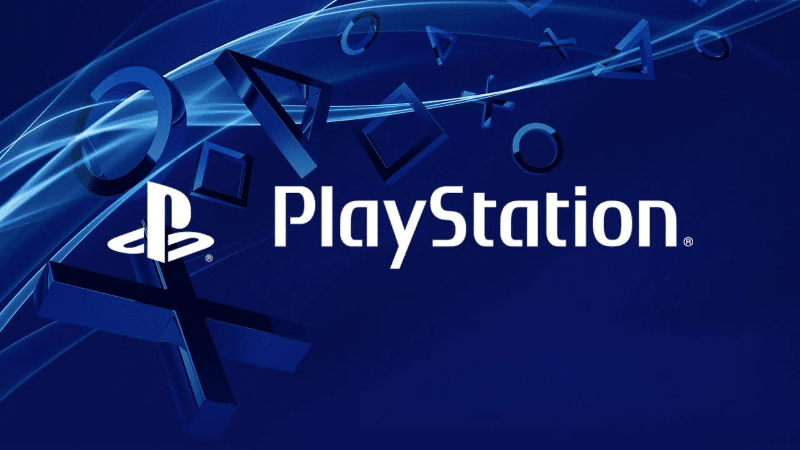 Price!
The above leak via T3 has also given us some more insights. Specifically with an indication as to how much the PS5 might cost on launch.
A 'small' third-party developer has someone given an indication that the retail price of the PS5 on launch will be around $499 (£380).
This is around what we would've expected. Albeit I think many would've preferred to see prices closer to $400 or £350 respectively. It isn't exactly a fortune, but it's not exactly cheap either!
What do you Think?
As above, we will look to regularly update this article with the latest news, speculation and rumours surrounding the PS5. As such, if you do want to keep up to date with the latest information, you might want to give this page a bookmark! If you do, however, hear any fresh news surrounding the PS5, let us know in the comments. If the rumour looks good, we might even give you a mention!
Tell Me More!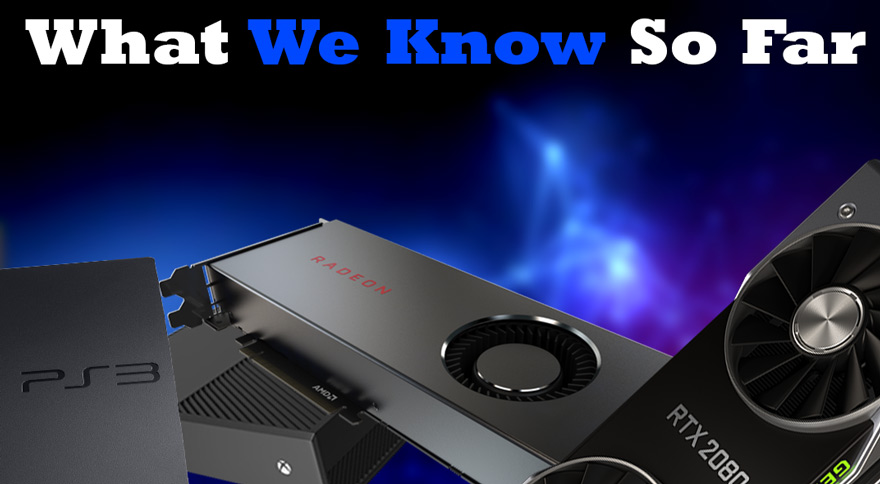 Want to find out what else we know so far? Check out our other features like this here!