Mikes Rant – Five Great Games That Have Aged Horrifically!
---
---
---
Mike Sanders / 5 years ago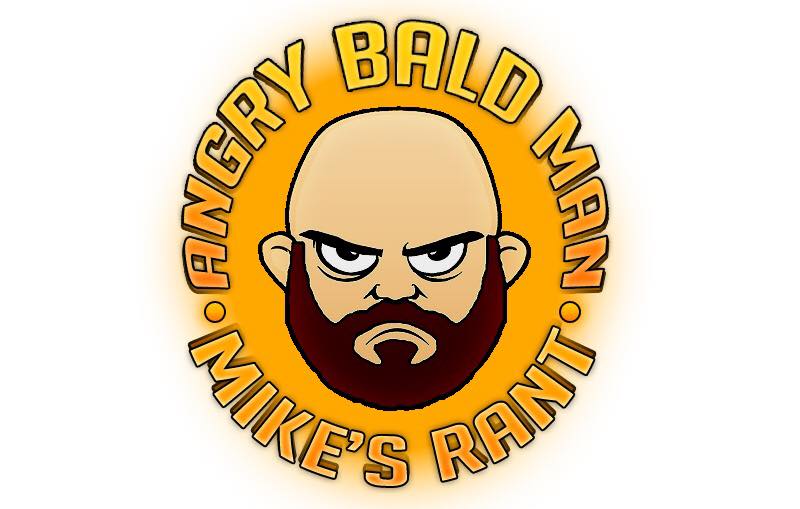 Mikes Rant 17
Following the release of Two Point Hospital, I was delighted at how this (more or less) remake of a great classic game had turned out so well. I really can't overstate how much I love it. When you consider that is it very firmly interfering with my Dead By Daylight and Witcher 3 playtime, it might help you understand just how good I think this is. I could go on, but you can read my review of it here!
Theme Hospital is a very special game to me. I actually bought it when it originally released and I have returned almost every year to play it again. Two Point might have changed that, but again I digress. For a game that is over 20 years old, it has aged remarkably well. It did, however, make me turn my thoughts to other games. Specifically, games that were really awesome on launch, but have aged terribly as the years have gone along.
It is time to take off those rose-tinted spectacles though and speak some hard truth!
Final Fantasy VII
Ok, so if I'm going to make a list like this, I might as well come out all guns blazing. Final Fantasy VII is a great game. Possibly one of the greatest games of all time. It had a fantastic plot, great visuals, a big and varied map, an interesting and fun combat system and, above all, possibly one of the greatest gaming music soundtracks of all time.
This game though has not aged well. The polygon graphics look bad, the scenery is very bland and generic and even the music has lost a little of its polish as audio quality improved.
This, I know, will come as a blasphemous remark to many. I would, however, present you with the litmus test. Many who played this originally back in 1997 probably have kids now. Give them this game and see how long they play it for. The chances are they'll quit before Cloud has even his first emotional moment. They'll pick it up, think 'that looks crap' and put it down. I guarantee it!
On the plus side Square Enix does have a remake in the works. That being said though, we get very little news about it and always in massive intervals. I daresay some people are already whispering 'vapourware' in its direction. Regardless of that though, the original, despite how great it was in 1997, is more of a slog than a pleasurable experience today. I can, however, say that and still declare it to be one of the greatest games ever made. It was simply great for it's time!
Myst/The 7th Guest
Ok. So I am cheating a little putting two games into the same section here, but hear me out. Firstly, they were both released in 1993. Secondly, they are both practically solely responsible for launching PC gaming out of basements and into the mainstream. Why? Well, both games required the use of this new high-tech device called the 'cd-rom'. With it though, higher resolutions, longer games, cutscenes, fully rendered 3D environments, high-quality audio and even full motion video (FMV) was possible!
It's really hard to understate just how big an impact these games had on the industry and how they are both, sadly, largely forgotten today.
While I fall into the 7th Guest category of fondest memory, many others (probably more) fall into Myst. The thing is though, as much as I love these games, I do recognise now that they were not actually very good. While they looked fantastic at the time (and arguably still hold up today) the confusing plots and MENSA level puzzles speak volumes of the time where they had the technology, but not quite the formula.
Both Myst and The 7th Guest were revolutionary in their design and implementation. They just didn't quite get it all together in a way that would stand the test of time. The chances are, as much as you (and I) love these games, if we're being honest, neither is anywhere near as good as we remember them.
Goldeneye
Goldeneye, along with Mario 64, Mario Kart and Perfect Dark were one of the few things that really made the N64 worth owning. When the N64 released, it was a full year after the PlayStation and hopes were high. Despite that though, it became clear pretty quickly that the N64 was the inferior machine in many, many, ways. That was, of course, in no small part due to Nintendo's insistence on retaining the cartridge whereas Sony went down the CD-ROM road.
Despite the limitations though, Goldeneye was one of the biggest successes for the system. It's remarkable really given how the game did not release until around a year after the film (also remembered being much better than it actually is) that it did so well. Part of that was the fact though that Nintendo (well… Rare) had really nailed down the mechanics of a tight first-person shooter. For the first time, a remit usually the exclusive territory of PC owners, looked and played better on a console.
In addition to all that, who could forget as well the excellent 4-player split screen mode!
Today though, all the cracks that were invisible in 1997 are gaping chasms. The gameplay is clunky, the graphics are ugly and dull and worst of all, the multiplayer really shows its limitations. Back in 1997, I had very little concept what a framerate was. Today, playing 4 player split screen shows the framerate ground out to around 10FPS at times. An unspeakable crime by modern standards!
It might have been great then, but today playing Goldeneye is more awkward than bumping into an old girlfriend/boyfriend and having to pretend you're still on speaking terms.
Metal Gear Solid
Similar to Final Fantasy 7, the original Metal Gear Solid was released over 20 years ago. Incidentally, are you starting to feel old yet?
The game itself was absolutely revolutionary. It completely redefined not only the action genre but also practically became the first game that made you feel like you were taking part in a movie. Boss fights, stealth, gun blazing action – Metal Gear Solid had it all!
The strange thing with this game though is that the difficulty doesn't come with playing it again. The difficulty comes if you've played more recent games in the series. If you have, all you will largely see is how formulative this game really was both in terms of the controls and how primitive the mechanics really were.
Perhaps though, the biggest travesty is that in 20 years, Konami has never re-released this game once. It had a PS1 release, it had a later PC release (that was a little bit messy) and since then nothing. It didn't even make it into more modern 'HD collections', but perhaps this is the reason why. Don't tell me you've forgotten that blatant time stretching exercise with the PAL card?
Metal Gear Solid, while it did invent a lot of new things, didn't perfect any of them on the first attempt. Many would argue though that what it did do so well has never truly been replicated as good since.
World of Warcraft
My inclusion of this game is difficult to put across to you. Not in concept, but just getting it down in words that I can make my point understood. Remember, this is about games that have aged badly and, like it or not, World of Warcraft has not aged well. It matured and ever since has just continually got older and older.
World of Warcraft offered players something entirely unique when it first launched in 2004. The chance to play an RPG with not maybe 20-30 different people, but thousands, all on the same server. Following the initial success of the game, the Burning Crusade DLC came out and largely everyone loved the game. It was near perfection. When Wrath of the Lich King arrived though, the cracks started to appear and they are cracks Blizzard have been desperately trying to cover up since!
At its peak, WoW had around 12 million subscribers. Today, the figure is probably a lot closer to 3-4 million. It's hard to know for sure because Blizzard stopped releasing the numbers.
Losing players at an average rate of a million a year is clearly not good. This game does, however, get included for reasons that span the entire games length.
The truth is that WoW had old problems and over the years replaced them with new ones. Overall though, the amount of complaints has always largely been consistent, the subjects just changed. As great as this game has been for many people, it has long run its course!
As good as it was, sooner or later there was a breaking point for those players who left. Something that happened that turned us off from it completely.
World of Warcraft will stand to be known as one of the greatest games of all time. As it gets older and older though, this game franchise is only tarnishing its reputation, not growing it!
I mean, can you honestly say that WoW is getting better as it gets older?…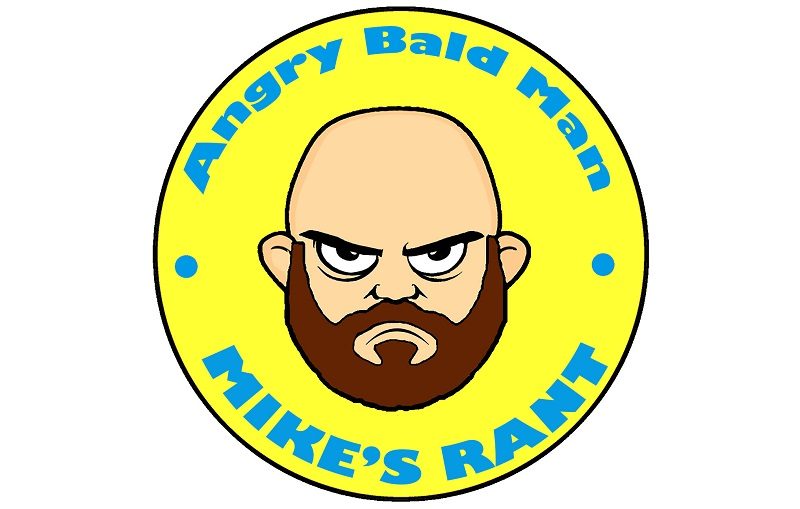 Mikes Rant – What do you think?
Which game do you think has aged badly? Are there any classic games that you still love to play today? – Let us know in the comments!
Mikes Rant – Disclaimer
As you can tell by the selection, Mike has been playing games for far too long. As such, despite him not turning into a homicadal maniac as many anti-gaming activists would claim, he still might not be the full-ticket. You should, therefore, not take his opinions as those of eTeknix.com
Did you enjoy Mikes Rant? If so, please check out his previous ones which include:
More Rants
Did you enjoy Mike's Rant and want to check out more? – Well, for all of his rants you can check out the link here!
Which one is your favourite? – Let us know in the comments!