Today is World Backup Day – When Was Your Last Backup?
---
---
---
Bohs Hansen / 4 years ago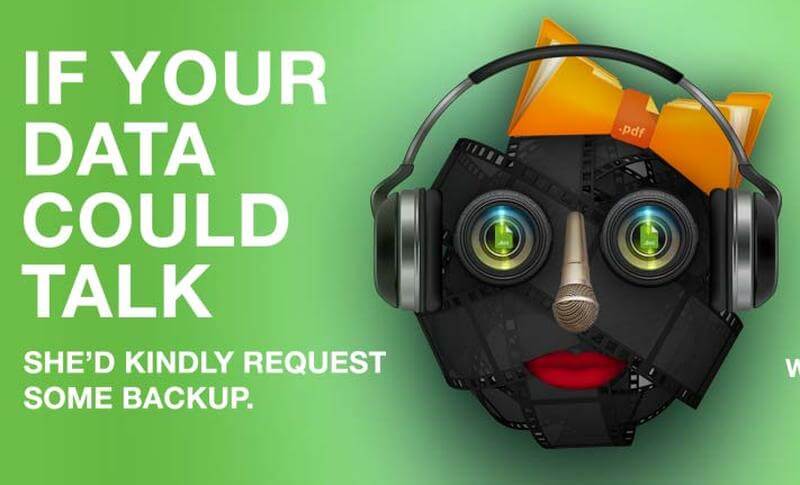 Today is World Backup Day!
March 31st is world backup day. With that in mind, we'll take a look at the subject, possible devices, software, and common practices.
Before we get to the subject at hand, let me remind you all of one thing: A redundant RAID setup is not, never was, and never will be a replacement for backups. RAID setups are about uninterrupted availability and scaling.
Basic Backup to Portable USB Drives
A directly connected storage drive is the simplest approach to backups. Connect a drive and copy files from your system onto the connected drive. This is something everyone can do, and do so for very little money. Of course, you can do it for a lot of money too, but that's another side of the story.
USB drives will be the go-to solution here, starting with the traditional external hard disk drives. There is a whole lot to choose from in this segment. Some are very basic such as the Seagate Backup Ultra Slim or Seagate Backup Plus. Other ones come with more rugged protection for people who are on the go with their data. Or perhaps you're just clumsy, drop your things, or spill liquids over them on occasion. If that's the case, then a rugged drive such as the LaCie Rugged, SP Armor A85, or ADATA HD720 will come in handy for you.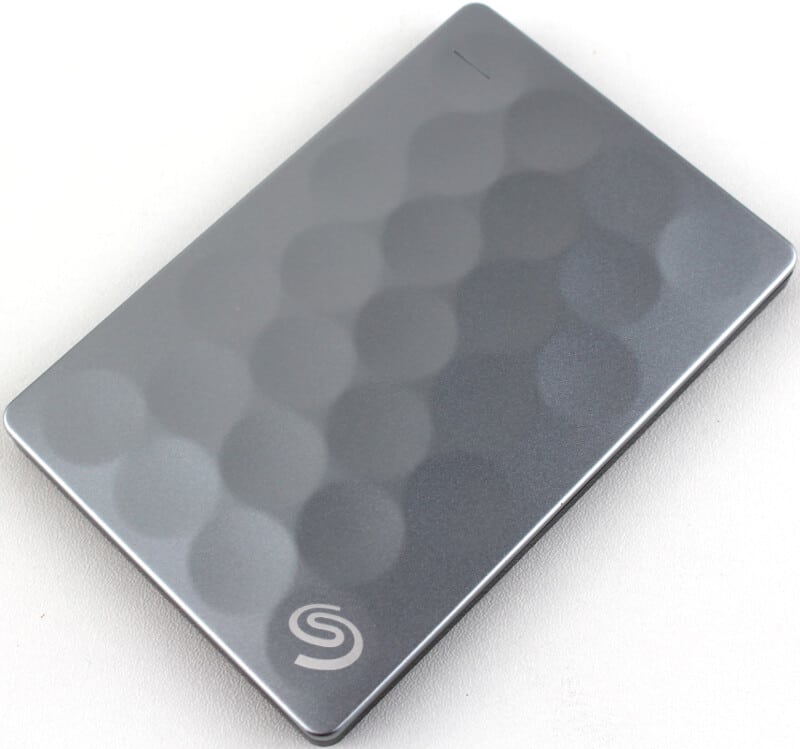 You can also think outside of the box with wireless drives. Examples of such are the Seagate Wireless Mobile Storage or the ASUS Travelair N drives. With such a drive, you don't even need to have a cabled connection between your system and the drive.
We shouldn't forget about flash drives either. They might be smaller in capacity than hard drives, but often that's enough. Documents and photos don't take up a whole lot of space, not like movies for example. You can go tiny with something like Lexar's JumpDrive S45, multi-connector like the Mach Xtreme Barium, or high-capacity with the Silicon Power Blaze B50.

Other Portable Drives besides USB
There are eSATA drives too, but they have become rare since USB 3.0, and USB 3.1 have made a real break for the market. There are advantages to eSATA over USB, but we won't go too much into that in this article. However, the most common situation where you'll find eSATA is on external drive enclosures and docking stations, often in conjunction with USB ports. ICY Dock and Silverstone are companies who offer up such solutions.
FireWire used to be another go-to solution for some, but that has been replaced by Thunderbolt. With the latest version, Thunderbolt 3, you get the fastest possible connection to your system. An impressive 40Gbps are possible. There are a lot more advantages to Thunderbolt 3 too, such as daisy chaining multiple devices to one port and being able to connect a whole list of other types of devices.
There are many different types of drives you can go for when it comes to Thunderbolt. You can get basic hard disk drives such as LaCie's d2 and high-end devices such as LaCie's 6big, TerraMaster's D5, or Drobo's 5D3 with multiple drives. You can even go the route of NVMe SSD with Netstor's NA611TB3 or Patriot's EVLVR.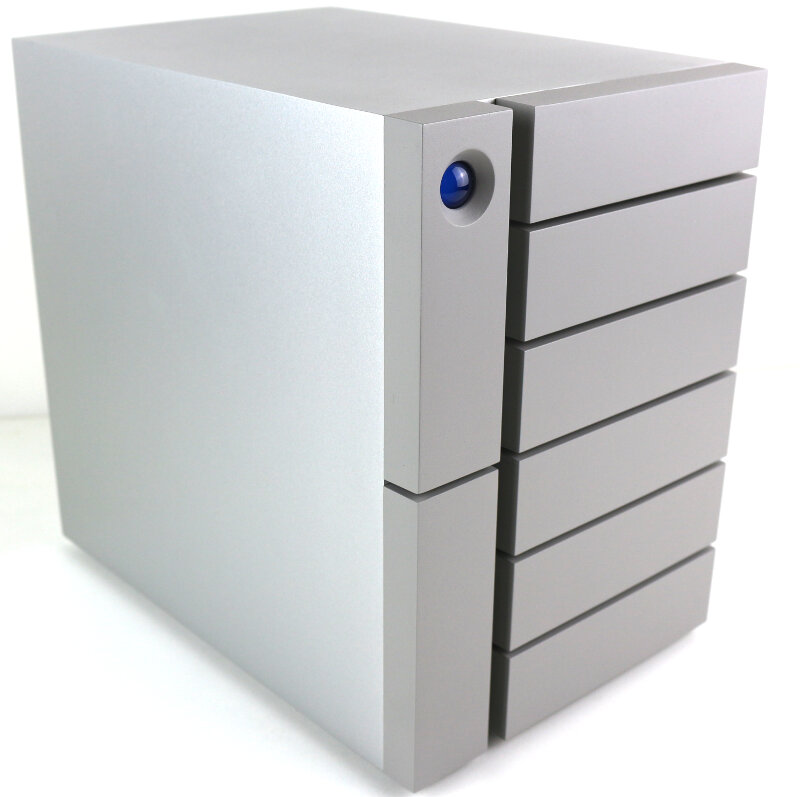 Utilise Your Old Internal Drive with Docking Stations
A lot of people have upgraded from their old HDD to a modern SSD for obvious reasons. But why should the old drive just collect dust on a shelve somewhere? Put it to use in a docking station or external enclosure. It is a cheap way to get a backup drive and utilise the old hardware.
Docking Station for drives have a few things in common. It's easy to insert and eject drives, and they don't aid cooling of the drives. That means that you shouldn't use your drives in them for prolonged times. But backups usually don't take long, and it shouldn't be an issue in those instances. Some docking stations also have extra features such as cloning abilities. Good options for dockings stations could be the OWC Drive Dock, SilverStone TS12C and SilverStone TS11C, or an Inateck FD1006C.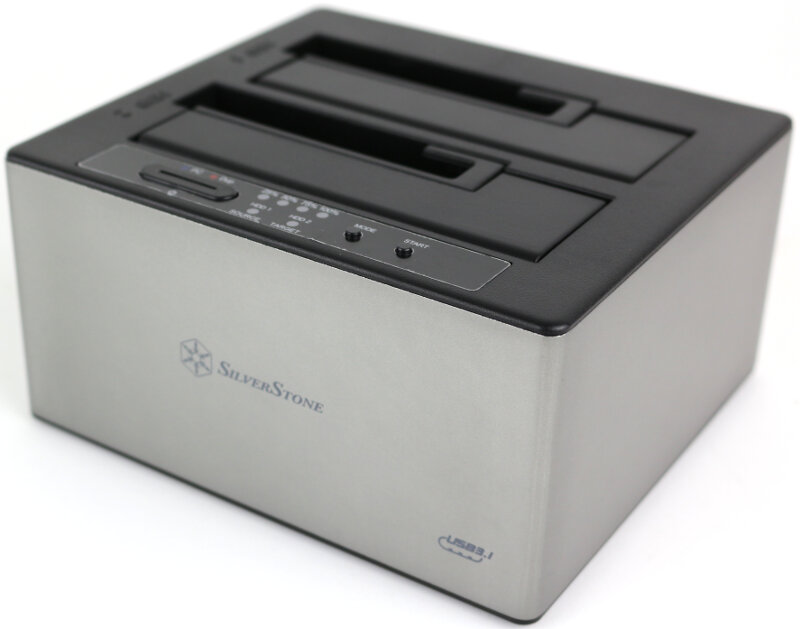 If you want a more permanent setup and don't have a need for constant swapping of drives, then enclosures might be a solution. Here, there are dual-drive solutions for affordable money, such as SilverStone's TS231U-C or single-drive solutions such as the SilverStone MMS01 enclosure. There are dual-solutions too such as SilverStone's MS08 Mobile Rack.
You can also go up to 4-bay and 5-bay options with enclosures such as the TerraMaster D4 or TerraMaster D5. Other good choices include the Drobo 5C.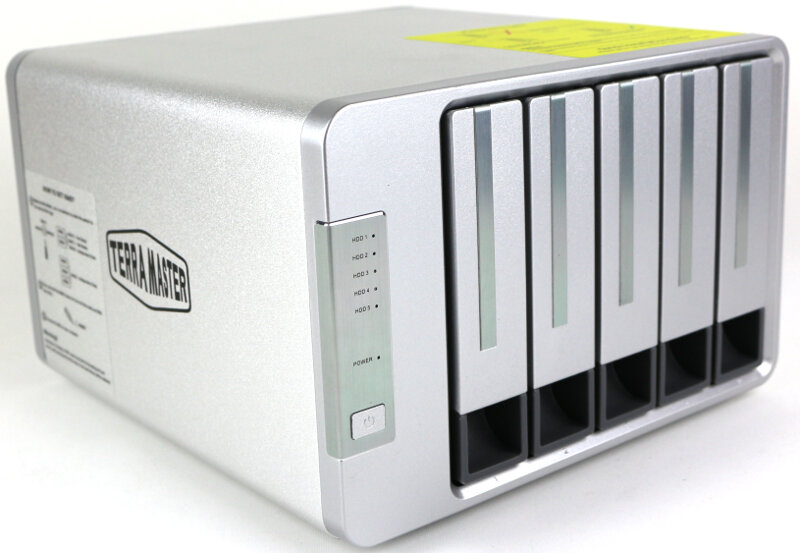 Do More and Faster with SSDs
External storage perfect for your backups isn't limited to hard disks, there are SSDs too. With them, the benefits are clear. You can do more and do it faster. Of course, SSDs come at an increased price in comparison, but that's a given. Good examples and options could be the WD My Passport SSD, the Silicon Power SP Bolt B80, MyDigitalSSD Boost, or the Plextor EX1. Just to name a few.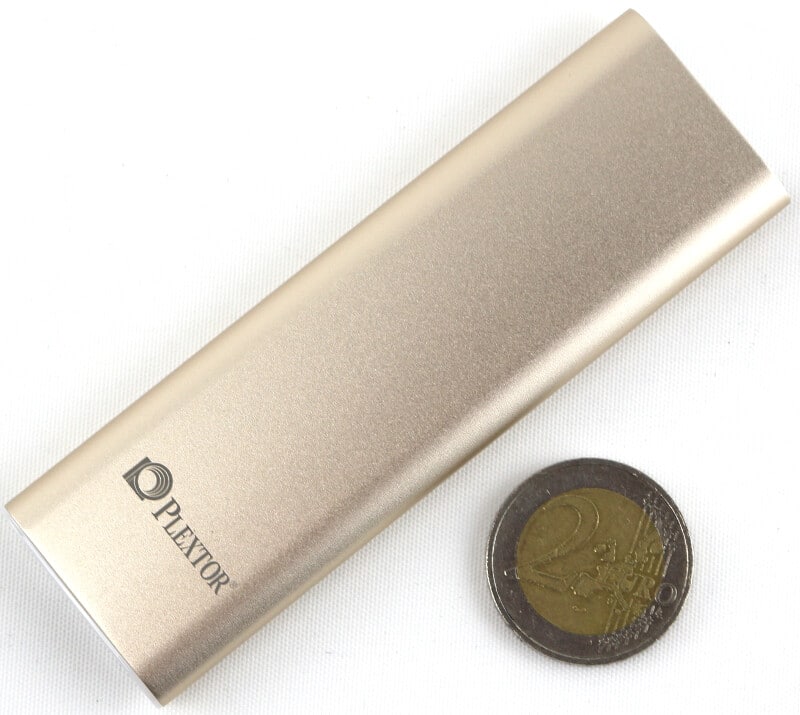 Centralised Backups with NAS
All the above are the simple approaches with direct connections, but it doesn't have to be. There are centralised options too which are great when you have multiple systems you want to back up. Most of us do as we have PCs, tablets, mobile phones, and many more devices full of valuable memories and files.
A NAS is a great way to achieve this as every device can access it and backup the files to it. NAS stands for network attached storage, and as the name already suggests, you can easily access it from any device on your network. There are a lot of choices here and which you pick depends on a lot of things.
Maybe the budget is limited, but that's not a hindrance. There are cheap one and two-bay solutions that won't break your budget, yet still, deliver a great performance and connectivity. Synology's DS118, DS218j, or DS218play would be good options here. QNAP has their TS-231P or TS-251A while ASUSTOR has their AS3102T NAS too.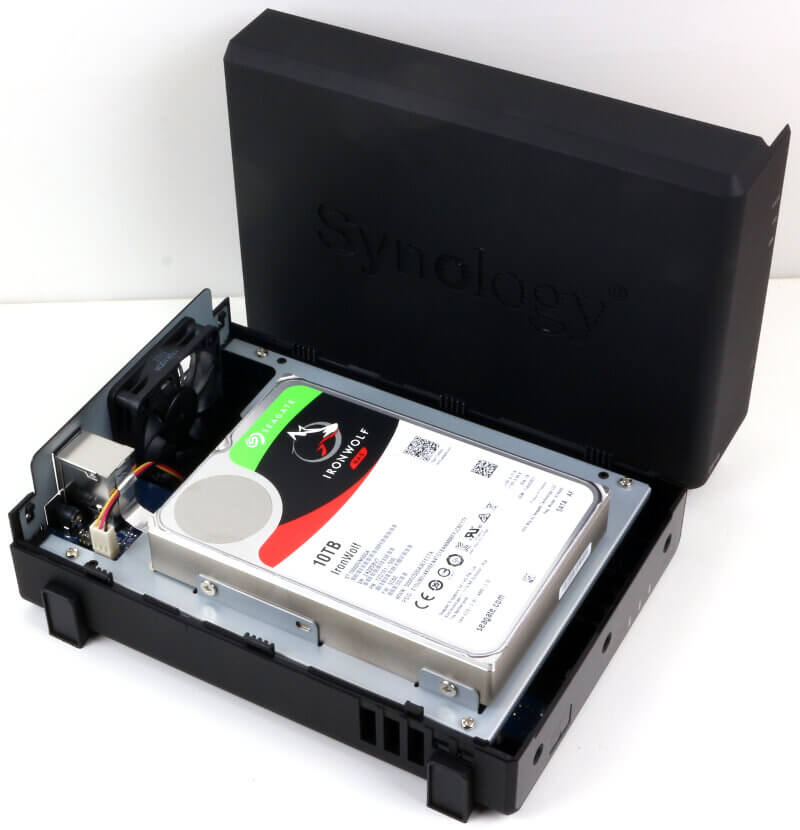 If design matters to you and you want your NAS on display, then that's possible too with QNAP's HS series. The HS-251+ isn't the newest anymore, but it's still a great device which can be had second-hand for a fair price.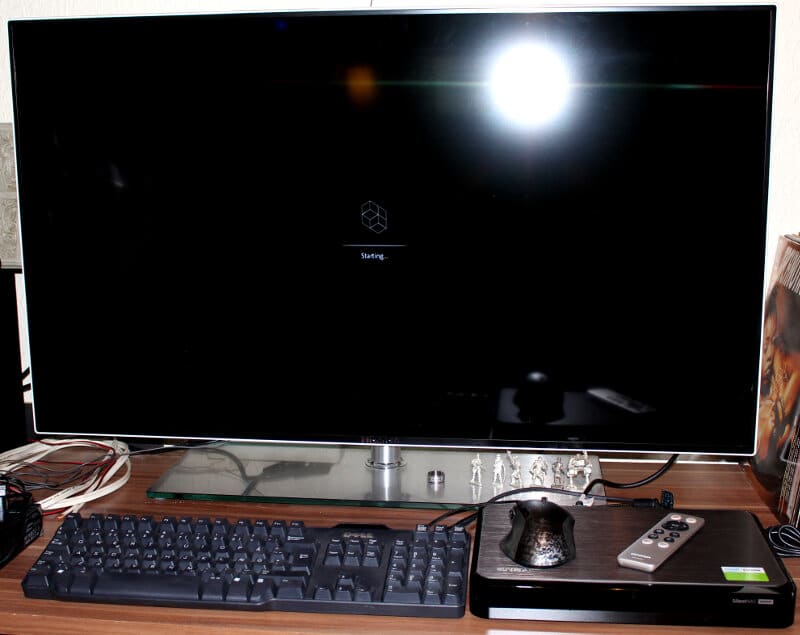 Many routers come with USB ports too, to which you can connect any USB storage and gain a combination of the above situations. You won't get as many features and functions as you do with a real NAS, that's a given. But you can still get a centralised backup location this way without having to purchase a NAS. Whether you pick an ASUS, D-Link, TP-Link or other router is up to you. Most of them come with USB sharing features.
Backup with Government Certified Security
Some files need more protection than others, especially when you consider how easy it is to pocket a storage drive. iStorage has some of the best solutions here. They have hard drives, solid state drives and flash drives that all come with the best in drive security. They're tamper-proof and government certified to the highest levels. Breaking into those drives is nearly impossible, and it's more likely that they'll be destroyed by possible attackers than anyone getting hold of your files. We recently reviewed the diskAshur2 HDD and the datAshur PRO flash drive, but the company has a lot more drives to choose from. Of course, they come at an increased price too.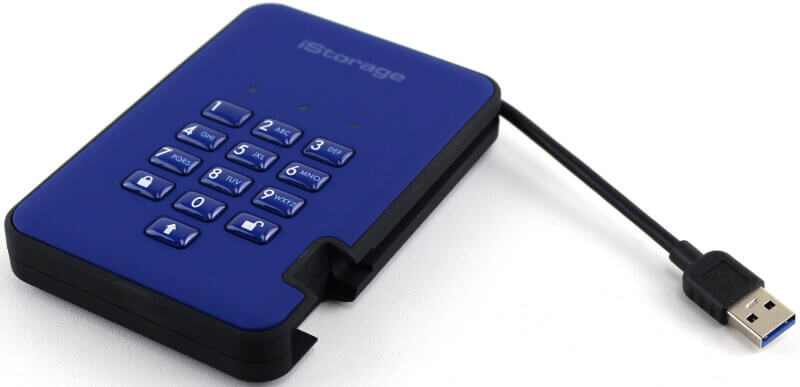 Software
We are nearing the end of this little article for World Backup Day with the last section, software. While you can copy files easily through your favourite file manager, it can be done automatically too. A lot of portable drives actually come with backup software included. The functions vary depending on which software you use, but there isn't really a bad choice here. Some can clone entire drives and volumes; other do snapshots to keep version histories and allow you to roll back to a specific point in time. However, the most useful feature is scheduled backups. Set a fixed time, once a week, where all your important folders are synchronised with your backup drive. That way, you don't have to worry about remembering to do so.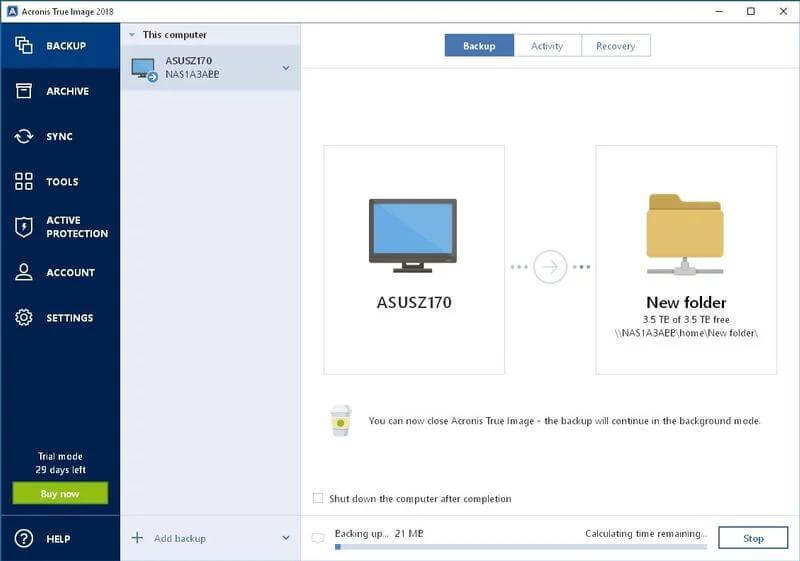 A Final Word
Creating backups can seem like a hassle at times, but believe me, you'll eventually regret not doing them. Yes, there are the famous words from Linus Torvalds who once stated: I don't do backups, I have a public FTP. If I ever need something again, someone will have it. But that only works for open source development. You wouldn't do that with your collection of family photos.
And while it can seem like a hassle, it's worth it. A drive, any drive, can fail at any time. Sometimes you see it coming, but other times you don't. There are environmental factors who can have an impact too, such as water or fire damage. You can have the most reliable drive in the world, but if it gets soaked in water or burned, it most likely won't survive.
I'll end this article with the same reminder I had at the start: A RAID setup is not a replacement for proper backups!
Do yourself the favour and practice safe file keeping! A few minutes of work can save hours of recreating lost work or tears over lost memories.
Header image courtesy of Seagate's World Backup Day